They don't sell 'em like they used to
12 December 2017
A colleague recently shared with me a link to a classic US car dealer TV ad.
Apart from the entertainment factor, it's remarkable to think how far motor retailing has come. Actually, advertising aside, perhaps it hasn't really changed much over the past 60 years.
But change is afoot.
A number of PFPR clients are leading the evolution in automotive retailing. As a result, we often disseminate insightful research that gets to the heart of what consumers want, where the motor retail industry is heading, and the technology that will get it there.
For example, by 2021, 72% of top UK franchised dealers expect to use immersive technology to present products to potential customers, both inside the dealership and online.
New technologies such as augmented reality will allow customers to configure cars in a virtual dealership environment. The emergence of virtual-reality headsets and 360-degree video create further opportunities for dealers to interact in new ways, as customer journeys become increasingly reliant on digital channels.
So now the challenge is with the manufacturers – and their creative teams – to harness technology in new and exciting ways. Gamifying retail seems a logical step with this type of technology (who can forget the Pokemon Go phenomenon?), and social media is an obvious route to test new marketing tools.
Furthermore, we are beginning to see some interesting PR campaigns that promote the latest developments from car manufacturers.
BMW recently became the first brand to trial Snapchat's 'augmented trial' AR lens to target a younger audience. The technology is being used to promote its new X2 model, allowing Snapchat users to interact with a virtual 3D version of the car, as they would in a garage showroom.
Mercedes-Benz has just launched a virtual assistant that will explain to drivers all the controls and functions of their car.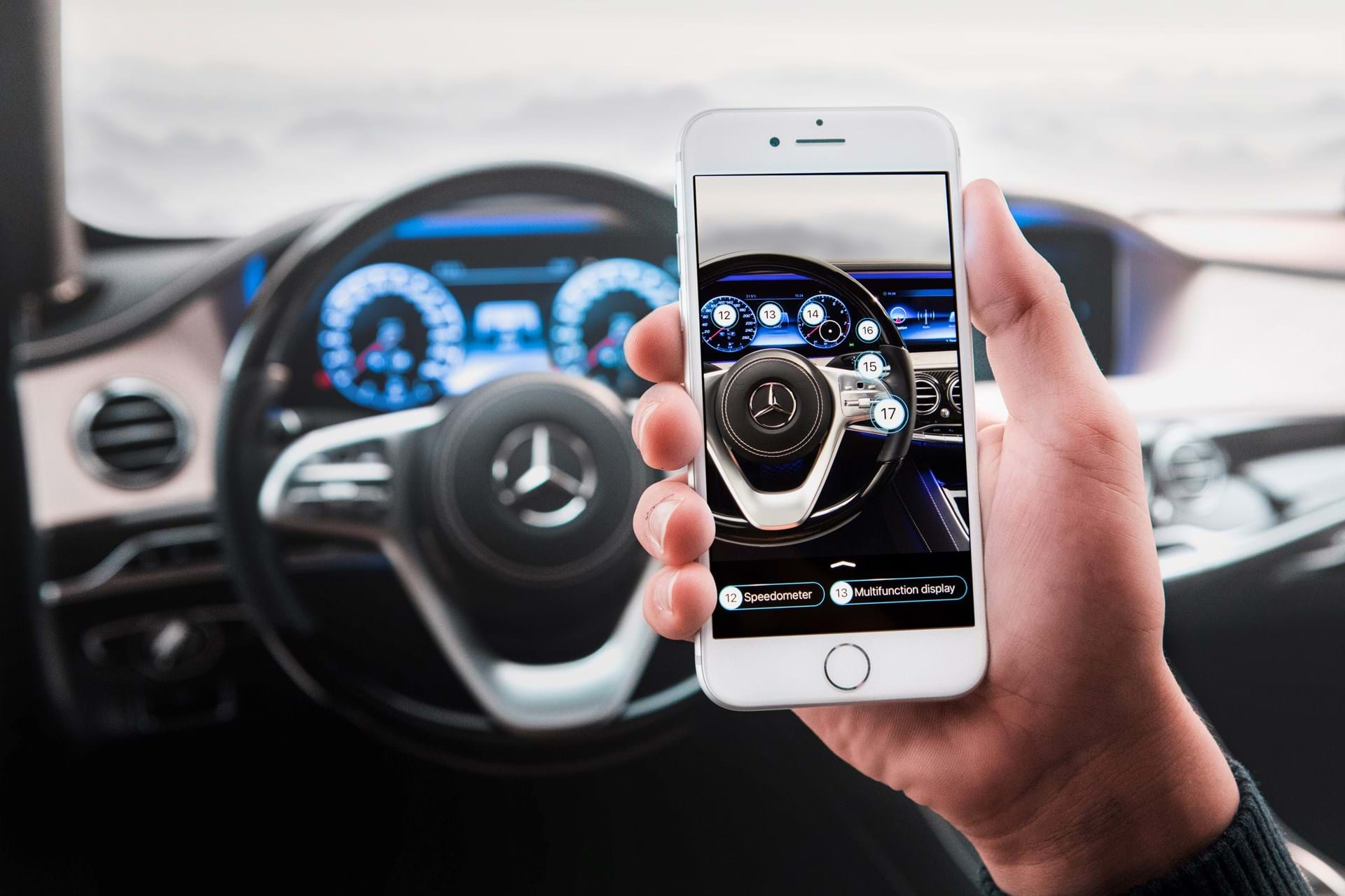 The 'Ask Mercedes' app makes use of artificial intelligence and combines a chatbot with augmented reality functions to demonstrate in-car functions using a smartphone.
Away from the bricks and mortar dealership, automotive retailers will have an opportunity to present entire model ranges digitally in smaller retail spaces, introducing a new dimension for the customer's showroom experience.
I wonder what Municipal Auto Sales' fast-talking sales executives would make of it?
- Matt Moore, Senior Account Manager