Select Category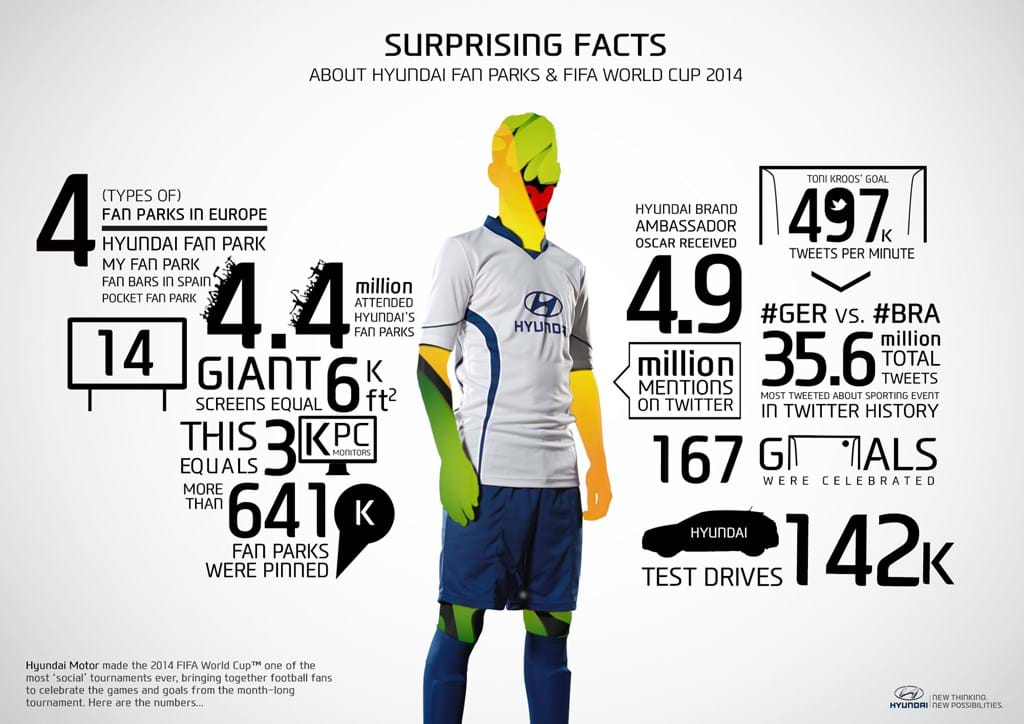 Hyundai Motor Europe
Powerful infographics to reinforce key messages
As part of a wide ranging brief delivered for Hyundai Motor Europe, PFPR produced infographics to help explain complex technologies, corporate stories and key product features. These included an explanation of Hyundai's social and economic impact on Europe; the brand's sponsorship of the FIFA World Cup; and an overview of the first year of testing at the new Nürburgring facility. Each was focused, informative and visually interesting and was later used across Hyundai's social media channels, at events and in its dealer network.
PFPR also produced video infographics – animated films that take the viewer on a short, informative journey. For each, the core objective was viewer engagement and retention, while delivering a suite of key messages in an entertaining way.
As an example of their successful production, the video infographic produced for the global launch of the all-new Hyundai i20 at the Paris Motor Show aired as part of the press conference, and was later distributed to the brand's European dealers to show on screens in showrooms.