Select Category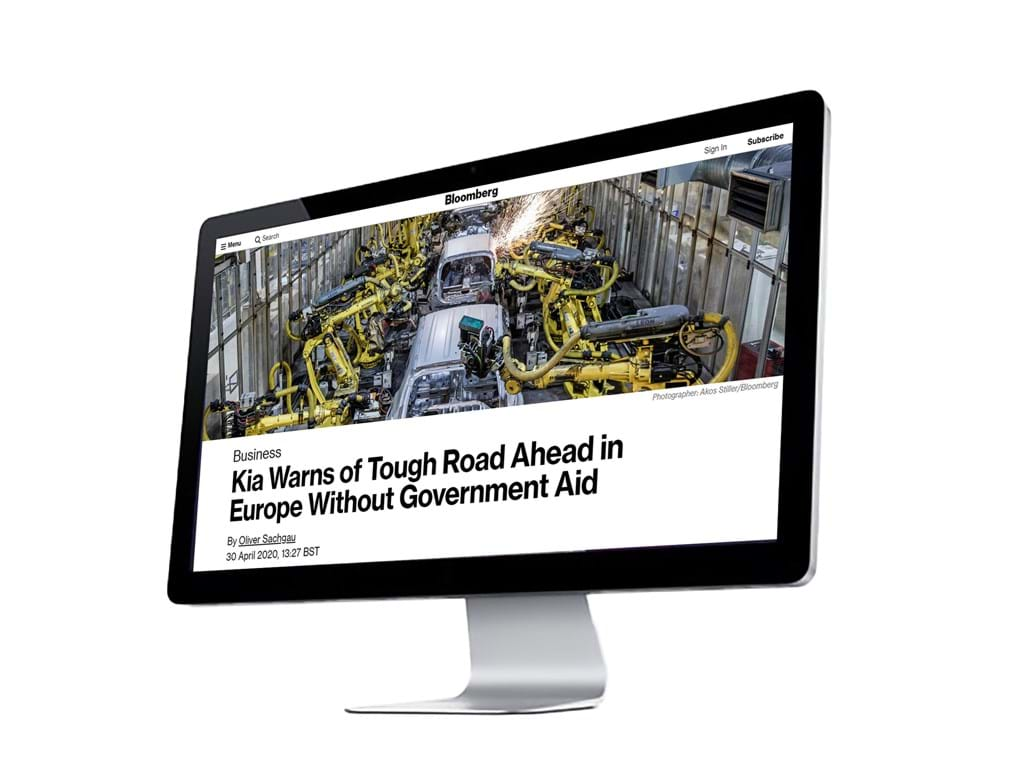 Kia Motors Europe
Corporate interviews in the age of social distancing
As part of a broader, ongoing corporate communications brief, PFPR is tasked with raising the profile of three top-tier executives from Kia Motors Europe.
During 2020, when the coronavirus outbreak dominated the news agenda, PFPR identified an opportunity for Kia to talk at an early stage about steps being taken to drive recovery of the automotive sector in Europe.
PFPR pitched and secured interviews for Chief Operating Officer Emilio Herrera in a range of top-tier international newswires, including Reuters, Bloomberg, Automotive News Europe and Dow Jones. This quick-fire media activity was supported with a programme of communications via LinkedIn.
By identifying the changing news agenda early, PFPR helped Kia quickly generate a series of hard-hitting stories with a consistent message of optimism, proactivity and recovery across key outlets.