Select Category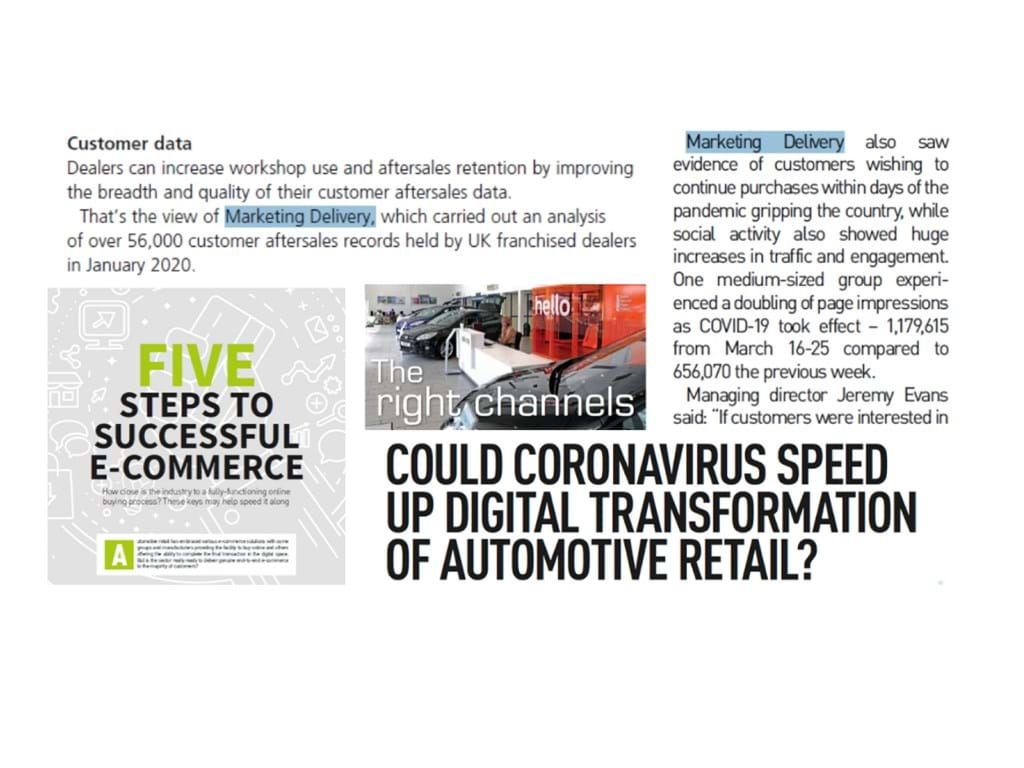 Marketing Delivery
Clever media relations to develop thought-leader position
Marketing Delivery, the leading electronic customer relationship management and social media agency for the UK motor retail sector, engages PFPR to generate awareness and demand for its software solutions and services via positive editorial coverage in print and online motor trade media.
As well as communicating news of Marketing Delivery customer contract wins, product updates and corporate developments, PFPR generates media content that positions the company as a thought leader. This is achieved by drawing on Marketing Delivery's own data sources – including marketing 'capture and consent' information aggregated from dealers across the UK – consumer opinion research based on surveys devised and commissioned by PFPR, and stand-alone insights linked to the sector's evolving news agenda. PFPR takes the lead on news strategy, as well as formulating all media content – which also includes case studies and advertorials.
PFPR has helped raise the profile of Marketing Delivery in motor trade media, establishing a dominant share of voice in trade media outlets, and a clearly differentiated position of authority.