Select Category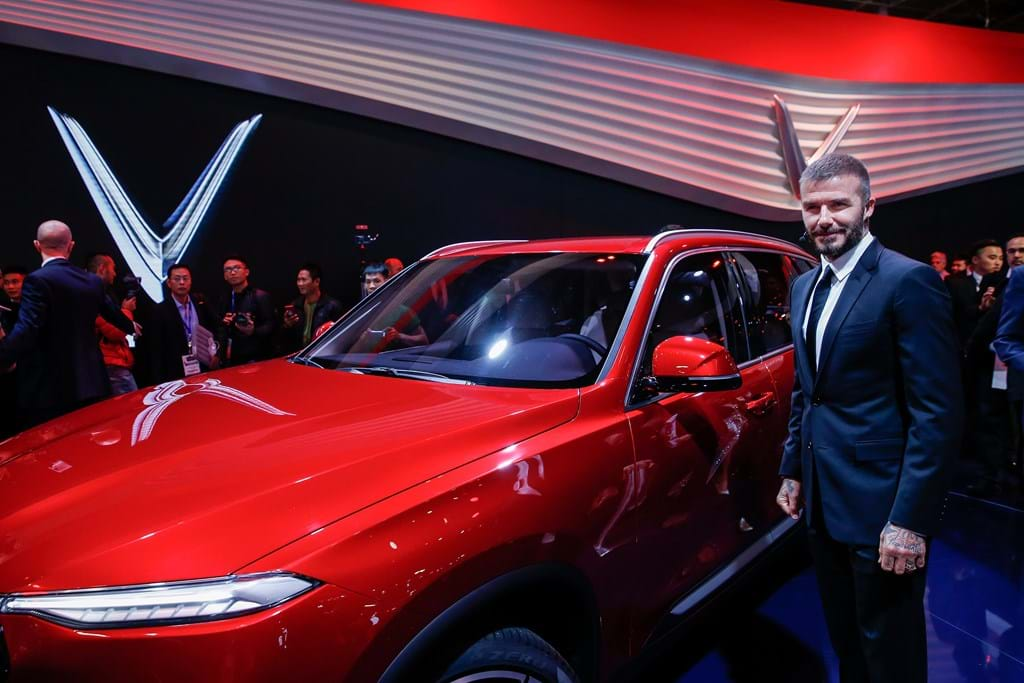 VinFast
An international debut with global impact
VinFast, Vietnam's first automotive manufacturer, turned to PFPR to maximise the impact of its participation at the 2018 Paris Motor Show and the reveal of its first two production cars. Over a five-month period, PFPR's UK-based team was tasked with almost every aspect of the brand's launch.
At an early stage PFPR organised a pre-show visit for top-tier global media to VinFast's new facilities in Vietnam, while also implementing a comprehensive media relations campaign, social media programme and awards lobbying initiative. For the Show itself, PFPR managed the stand build and global livestream, handled all visual and technical requirements of the press conference, co-ordinated a schedule of interviews with international media for VinFast executives, and even secured David Beckham for a surprise reveal moment.
VinFast was one of the top global stories from the Paris show. More than seven million people watched PFPR's live satellite broadcast of the press conference and the PR team secured a trophy for VinFast from Autobest, one of Europe's leading automotive awards organisations, for being the most exciting brand at the show. With over €50m of media value secured online during the first week of the Paris Motor Show – alongside high-impact broadcast coverage – the PFPR team delivered a stunning return on investment.